Print Boxes
Display your prints in style, with our elegant and classic, but also avant-garde solutions to store and exhibit your beautiful pictures. Choose from an acrylic rotating frame, Quintessence, conceptualized by our ambassador Pierre Delaunay, to our bestseller Portrait Box or the new Matted Print Box and you can elegantly store your mounted prints of newborn sessions, maternity shoots, portraits, boudoir, or wedding images.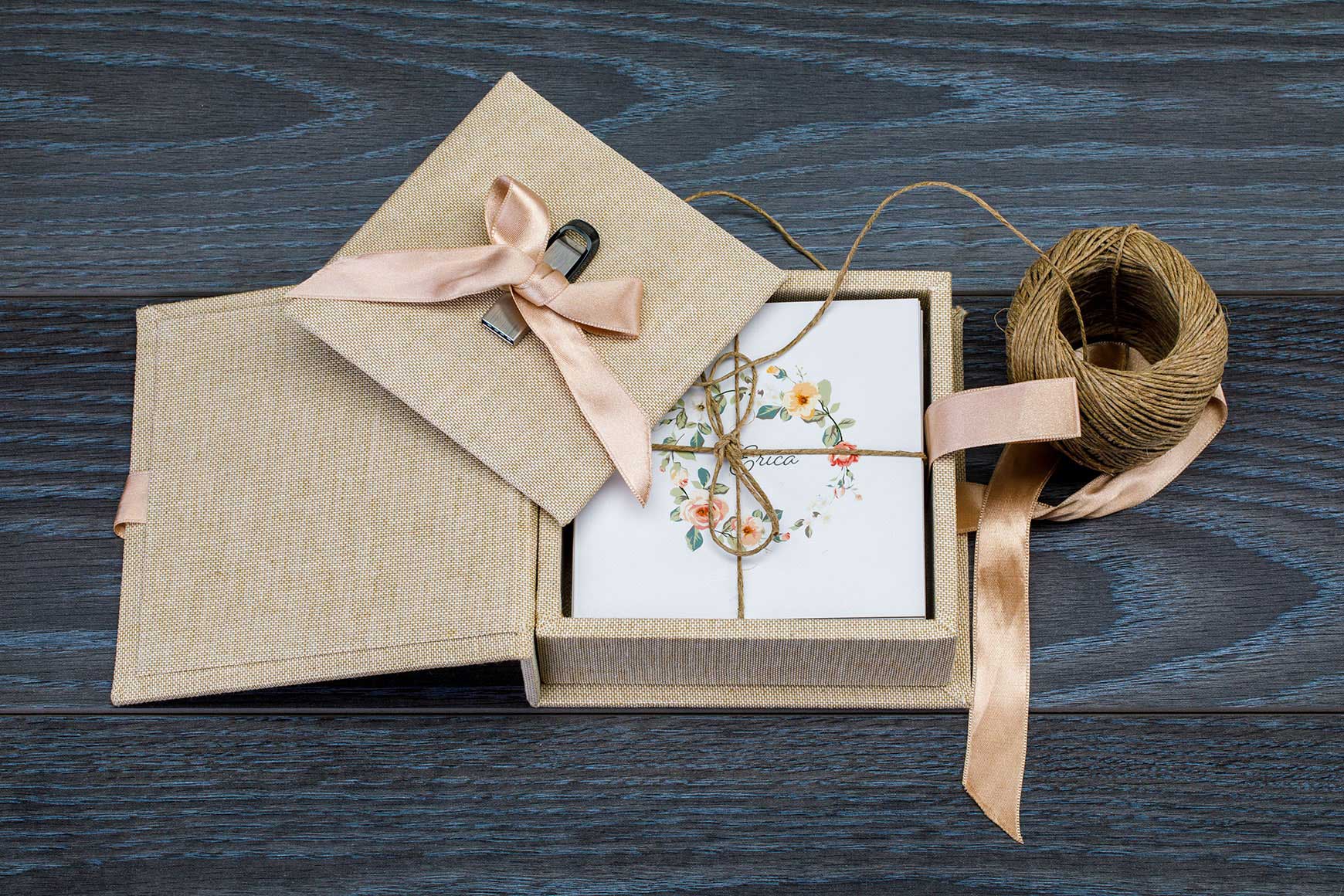 Recortarorium Box NEW!
Decorative and versatile box, to use as: Christening, Communion, Newborn, Invitations, Thank you notes or even Save the date souvenir.

Recordatorium Box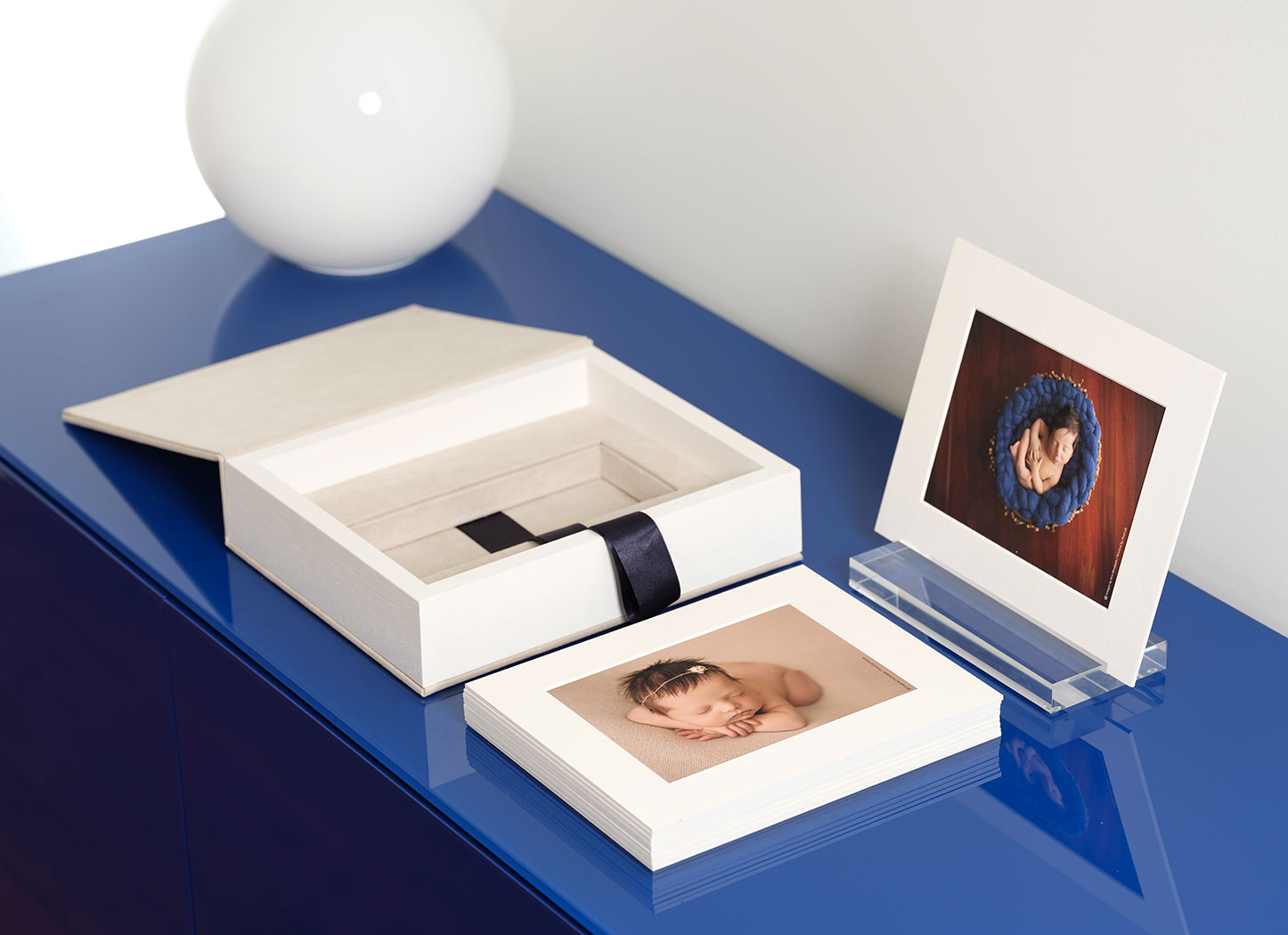 Matted Print Box
Select this box to store either Photographic or Fine-Art prints in fully assembled mats. Available in several sizes, with the print in place, and ready to display on a print holder.
Matted print box
Portrait Box
The Portrait Box elegantly stores and presents your mounted prints.

Portrait Box
Quintessence
Conceptualized by our beloved ambassador Pierre Delaunay, the Quintessence is a refined way to display your prints in a unique and creative way.
Quintessence
Proof Box
The Proof Box stores loose photographic prints, accompanied by a USB of your choice, in a sophisticated manner.

Proof Box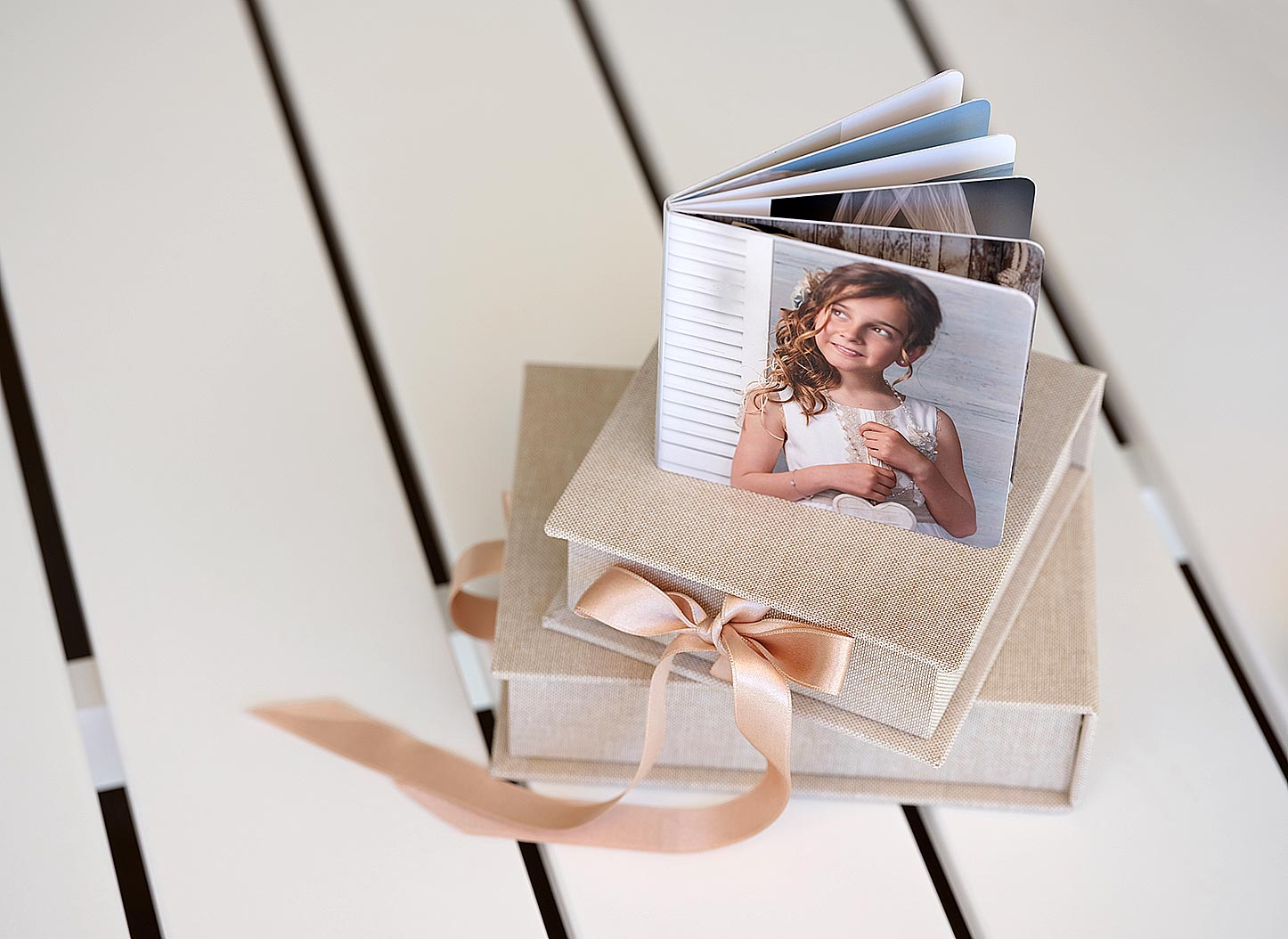 Mini Book Box
The Mini Book Box helps you present your work beautifully in both digital and print.

Mini Book Box