Albums and Books Accessories
---
Gift Box
A cardboard box, in black or white, made with a modern and elegant design.
Outer box in black or white leatherette
Inner box in black or white cardboard
Black or white elastic ribbon
White, black or black with brilliants elastic ribbon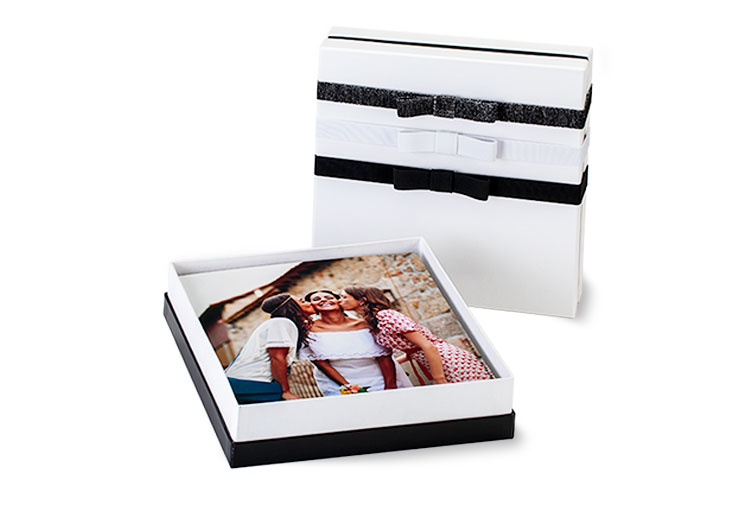 Presentation Box
Presentation Box is a simple and practical way to protect the album or book, without having to give up the elegance conferred by a box.
Rigid cardboard box with lid
Available in black or white
Available for albums and books
Can be sold separately
Carry Case
An elegant choice to preserve the album or book and carry it wherever you want, in a classic way, to attract the attention of even the most oblivious.

Exterior made with 1 bicast leather (materials available upon request)
Available in different colors and sizes
Available for albums and books
Can be sold separately
DVD Case
With a full wrap customizable cover, this DVD case is a creative and refined way to save the pictures in a digital format, that blends perfectly for your ultimate photo package.
Hardcover options: Basik or Selekt bicast leather collections or luster photo paper with glossy finish
Interior lined in black velvet
Capacity for 1 or 2 DVD
Sold separately
Carefully handmade
Material Samples
In an elegant box, the material sample allows you to show your customers the materials used.
It helps them choose, it helps you sell.

Black cardboard box
Can contain between 20 or 30 swatches
Samples: Materials, Linings and Ribbons